Jana Brendel is leaving Deutsche Bank to join Concardis Payment Group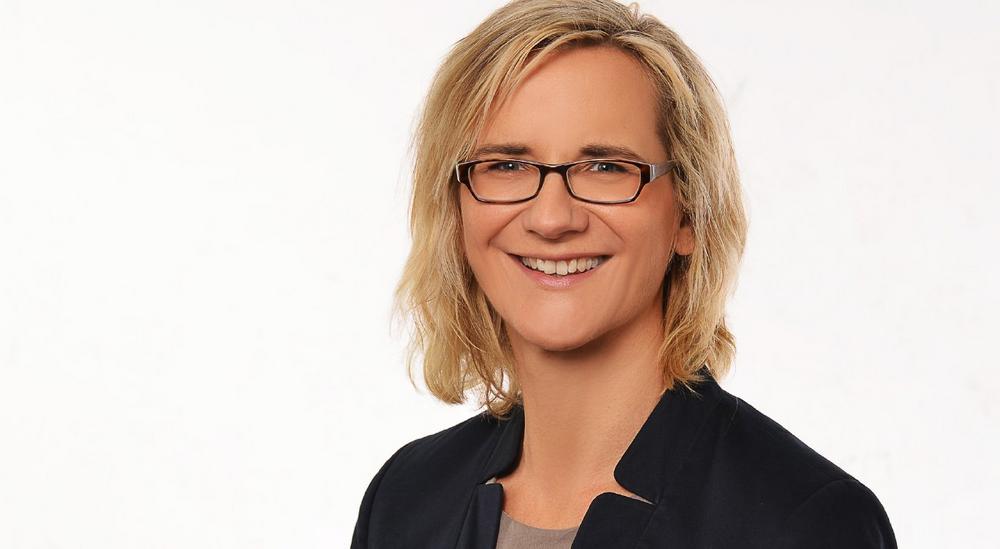 + The Head of the Digital Factory at Deutsche Bank is to become the Chief Information Officer and Member of Executive Management of Concardis Payment Group starting 1 July 2018
+ The Group aims to be a leading digital payment service provider in the DACH region
Just a few days after its founding, Concardis Payment Group is announcing another key addition to the team: Jana Brendel, who was until now the Head of Digital Solutions at Deutsche Bank AG, is to take on the role of Chief Information Officer for Concardis Payment Group on 1 July 2018. She will be replacing Catherine Sherwin from corporate consultancy firm AlixPartners, who has been the interim CIO in the meantime. With the addition of Jana Brendel, Concardis Payment Group will once again gain a major player in the area of digitisation and innovation. Together with CEO Robert Hoffmann, Brendel aims to transform Concardis Payment Group into a digital payment champion in the DACH region.
Brendel has more than 20 years of experience in the IT and finance industry. One of her most recent areas of responsibility as Head of Digital Solutions at Deutsche Bank AG was the development of all end-client applications. Prior to this role, the business data processing specialist was head of Application Development at Deutsche Bank, a role she took on in 2014 after steering the integration of Postbank as an IT Programme Manager. Before joining Deutsche Bank she was a software developer.
'Digitisation opens up new ways for companies to make processes more efficient, align products more closely with customer needs and develop new solutions. I look forward to exploiting these opportunities in Concardis Payment Group and working with our team to develop innovative solutions for our customers – and thus drive the digital transformation of the Group,' Brendel says.
'Concardis Payment Group's aim is to become a leading digital payment service provider in the DACH region. We are pleased to welcome Jana Brendel to our Group. Her expertise and years of experience will significantly drive our transformation as a digital payment champion,' asserts Hoffmann, CEO of Concardis Payment Group.
In early April, investment firms Advent International and Bain Capital Private Equity announced the founding of Concardis Payment Group. The Group currently comprises portfolio companies Concardis GmbH, Cardtech GmbH, PCS GmbH, Simplepay GmbH, Mercury Processing Services International Ltd. and Ratepay GmbH.
Über Concardis Payment Group
Concardis Payment Group is a leading provider of digital payment solutions in Germany, Austria and Switzerland. We empower merchants and service providers to benefit from payment's and business digitization. Whether it is seamless payments at stationary points of sale, customisable solutions for mobile and e-commerce or value-adding services: Our innovative products and services minimize complexity and make payments easy to improve customer experience.
Firmenkontakt und Herausgeber der Meldung:
Concardis Payment Group
Helfmann-Park 7
65760 Eschborn
Telefon: +49 (721) 496979224681
Telefax: +49 (69) 79223681
https://www.concardis.com/
Ansprechpartner:
Christian Drixler
Head of Corporate Communications
Telefon: +49 (69) 7922-4681
E-Mail: christian.drixler@concardis.com
Regina Bruschke
BCC für Concardis
Telefon: +49 69 900 2 888-13
E-Mail: concardis@bcc-ffm.de
Für die oben stehende Pressemitteilung ist allein der jeweils angegebene Herausgeber (siehe Firmenkontakt oben) verantwortlich. Dieser ist in der Regel auch Urheber des Pressetextes, sowie der angehängten Bild-, Ton-, Video-, Medien- und Informationsmaterialien. Die United News Network GmbH übernimmt keine Haftung für die Korrektheit oder Vollständigkeit der dargestellten Meldung. Auch bei Übertragungsfehlern oder anderen Störungen haftet sie nur im Fall von Vorsatz oder grober Fahrlässigkeit. Die Nutzung von hier archivierten Informationen zur Eigeninformation und redaktionellen Weiterverarbeitung ist in der Regel kostenfrei. Bitte klären Sie vor einer Weiterverwendung urheberrechtliche Fragen mit dem angegebenen Herausgeber. Eine systematische Speicherung dieser Daten sowie die Verwendung auch von Teilen dieses Datenbankwerks sind nur mit schriftlicher Genehmigung durch die United News Network GmbH gestattet.