More transparency and process efficiency: thyssenkrupp Materials Processing Europe takes next step in digitalization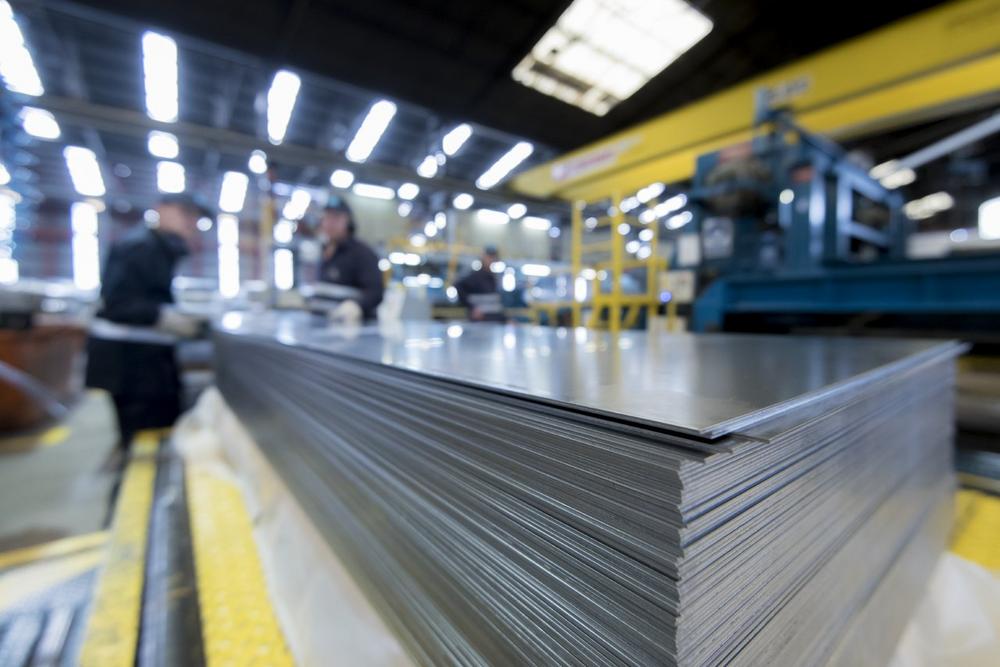 To meet rising demand from its customers for online solutions, thyssenkrupp Materials Processing Europe has added new in-house developments to its portfolio of digital applications: Amongst these are the web-based information platform mpe connect. With this, the processing specialist is responding to today's need for real-time digital access to information while helping make processes more efficient for its customers.
Full visibility at the click of a button
Technically mpe connect is modeled on the proprietary SAP and ERP system, but visually it has the advantage of a user-friendly interface. All details of open purchase orders or available quantities can be accessed – from order confirmation to delivery and invoicing. Documents, such as test certificates, are also available for downloading. As with online parcel tracking, process status can be tracked in real time. Customers who tried out the system in the pilot phase were impressed: "We've had positive feedback from our customers regarding the platform, its functions and its intuitive, easy-to-navigate user interface," says project manager Lisa Levasier from thyssenkrupp Materials Processing Europe. "In the future we will continuously improve mpe connect together with our colleagues from the Digital Transformation Office. The aim is to offer our customers even more, above all interactive facilities for their orders." On the platform, detailed up-to-date order information can be accessed and downloaded instantly with a single click, at any time of day or night.
As a leading steel and aluminum service center, thyssenkrupp Materials Processing Europe – a company of thyssenkrupp Materials Services – serves fabricators from the automotive, electrical, construction and furniture industries from thirteen sites in six countries. With their many years of expertise in procurement, consulting and prefabrication, the processing specialists provide tailored flat steel and nonferrous metal services for a wide range of customers throughout Europe.
These and other new digital solutions will be presented by thyssenkrupp Materials Processing Europe at Blechexpo in Stuttgart from November 5 to 8, 2019. We look forward to seeing you in hall 10, booth 10407.
Über die thyssenkrupp Materials Services GmbH
With around 480 locations – 271 of them warehousing locations – in over 40 countries, thyssenkrupp Materials Services is the biggest materials distributor & service provider in the western world. The wide-ranging capabilities offered by the materials experts enable customers to concentrate more on their individual core business and span two strategic areas: global materials distribution as a one-stopshop – from steel, tubes and pipes, nonferrous metals and specialty materials to plastics and raw materials – and tailored services in the areas of materials management and supply chain management. An extensive omnichannel architecture offers 250,000 customers worldwide round-the-clock access to more than 150,000 products and services. A high-performance logistics system ensures that all deliveries are integrated smoothly into customer production processes on a just-in-time or justin- sequence basis.
Ansprechpartner:
Lars Bank
Head of External & Internal Communications
Telefon: +49 (201) 844-534416
E-Mail: lars.bank@thyssenkrupp.com
Johanna Flöter
External and Internal Communications
Telefon: +49 (201) 844-553266
E-Mail: johanna.floeter@thyssenkrupp.com
Für die oben stehende Pressemitteilung ist allein der jeweils angegebene Herausgeber (siehe Firmenkontakt oben) verantwortlich. Dieser ist in der Regel auch Urheber des Pressetextes, sowie der angehängten Bild-, Ton-, Video-, Medien- und Informationsmaterialien. Die United News Network GmbH übernimmt keine Haftung für die Korrektheit oder Vollständigkeit der dargestellten Meldung. Auch bei Übertragungsfehlern oder anderen Störungen haftet sie nur im Fall von Vorsatz oder grober Fahrlässigkeit. Die Nutzung von hier archivierten Informationen zur Eigeninformation und redaktionellen Weiterverarbeitung ist in der Regel kostenfrei. Bitte klären Sie vor einer Weiterverwendung urheberrechtliche Fragen mit dem angegebenen Herausgeber. Eine systematische Speicherung dieser Daten sowie die Verwendung auch von Teilen dieses Datenbankwerks sind nur mit schriftlicher Genehmigung durch die United News Network GmbH gestattet.