Dr. Klaus Patzak appointed new CFO of Schaeffler AG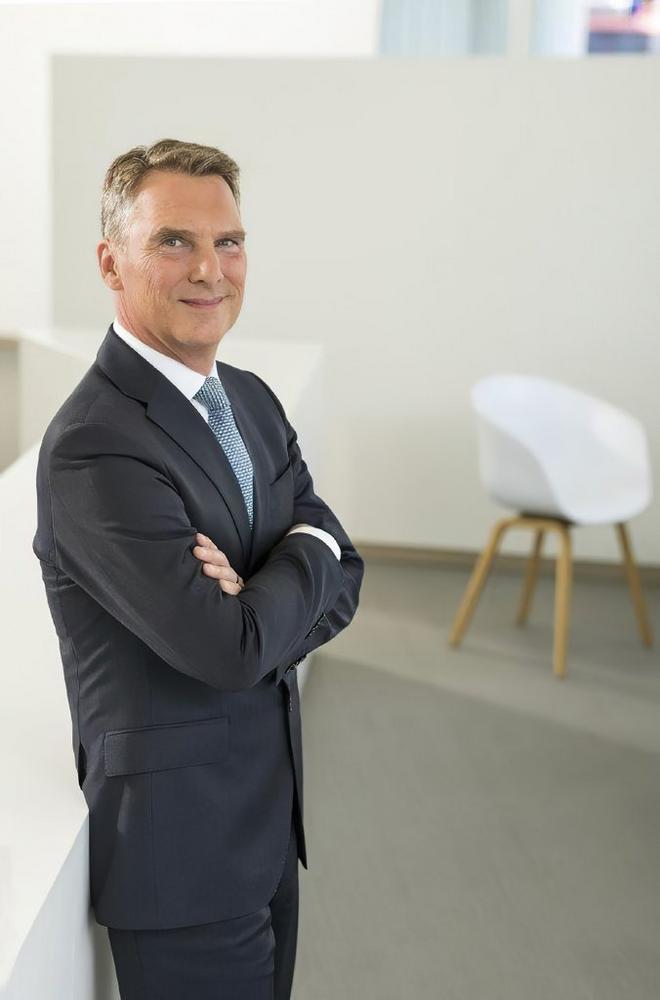 Klaus Patzak has been appointed as a member of the Board of Managing Directors, effective from August 1, 2020
Patzak will succeed Dietmar Heinrich as head of the Finance & IT function
Dietmar Heinrich will leave the company on July 31, 2020
The global automotive and industrial supplier Schaeffler announced that the Supervisory Board of Schaeffler AG appointed Dr. Klaus Patzak (55) as a member of the Board of Managing Directors of Schaeffler AG in today's meeting, effective from August 1, 2020. Dr. Patzak will assume the position of CFO, which includes responsibility for the Finance and IT functions, as the successor to Dietmar Heinrich (56), who will leave Schaeffler AG as agreed on July 31, 2020 in order to pursue new challenges in his career.
After studying and obtaining his doctorate in Munich, Dr. Patzak began his career in 1993 in the Finance department of Siemens AG, where he was most recently a managing partner responsible for selected portfolio companies (POC), managing director of Siemens Gas & Power Management GmbH, and chief financial officer (CFO) of the new Siemens Gas and Power business unit. Prior to this, he was a member of the executive board and CFO of Bilfinger SE from 2016 to 2018. He occupied the same position at Osram Licht AG from 2011 to 2016. From 2002 to 2011, he held a range of managerial positions in the Corporate Finance segment of Siemens AG, where he was responsible for the Financial Audit, Accounting, and Reporting departments as well as the central Reporting & Controlling department. From 2000 to 2002, he held the position of Commercial Director of the Wireline Communications business unit at Infineon AG. Prior to this, he was responsible for several management functions in the central Finance department of Siemens AG and spent two years working for Siemens subsidiaries in the USA. Dr. Patzak holds a doctorate in business administration and is both a graduate in business studies and an industrial management assistant.
Georg F. W. Schaeffler, family shareholder and Chairman of the Supervisory Board of Schaeffler AG, stated: "We are delighted to welcome Dr. Klaus Patzak, a highly experienced and capable CFO, to Schaeffler AG. Dr. Patzak joins the Schaeffler Group at a time that is characterized by major challenges. We are certain that his profound expertise will play a significant role in successfully preparing the Schaeffler Group for the future. His extensive long-term experience working for major international industrial and technology companies will be a particularly valuable asset to us in this regard."
Mr. Schaeffler also expressed his thanks to Dietmar Heinrich: "Dietmar Heinrich has been with the Schaeffler Group for 25 years, during which he has performed outstandingly in many important functions both in Germany and abroad. In particular, I want to highlight the fact that he has continued to show great dedication to his duties within the Schaeffler Group during the corona crisis despite his pending departure from the company. I would like to express my sincere thanks to Mr. Heinrich on behalf of the entire Supervisory Board for his years of excellent work and wish him, also on behalf of my mother Maria-Elisabeth Schaeffler-Thumann, all the best both professionally and personally for the future."
Über die Schaeffler AG
The Schaeffler Group is a leading global supplier to the automotive and industrial sectors. Its portfolio includes precision components and systems in the engine, transmission, and chassis along with rolling and plain bearing solutions for a large number of industrial applications. With innovative and sustainable technologies in the fields of electric mobility, digitalization, and Industry 4.0, Schaeffler is already making a decisive contribution to "Mobility for Tomorrow" today. The technology company generated sales of approximately EUR 14.4 billion in 2019. With around 86,500 employees, Schaeffler is one of the world's largest family companies and, with approximately 170 locations in over 50 countries, has a worldwide network of manufacturing locations, research and development facilities, and sales companies. With almost 2,400 patent applications in 2019, Schaeffler is Germany's second most innovative company according to the DPMA (German Patent and Trademark Office).
Firmenkontakt und Herausgeber der Meldung:
Schaeffler AG
Industriestraße 1-3
91074 Herzogenaurach
Telefon: +49 (9132) 82-0
Telefax: +49 (9132) 82-3584
http://www.schaeffler-group.com
Ansprechpartner:
Dr. Axel Lüdeke
Leiter Finanzkommunikation und Öffentlichkeitsarbeit
Telefon: +49 (9132) 825000
E-Mail: presse@schaeffler.com
Renata Casaro
Leiterin Investor Relations
Telefon: +49 (9132) 82-4440
E-Mail: ir@schaeffler.com
Johann Eisenmann
Investor Relations
Telefon: +49 (9132) 82-4440
E-Mail: ir@schaeffler.com
Thorsten Möllmann
Leiter Unternehmenskommunikation
Telefon: +49 (9132) 82-5000
E-Mail: presse@schaeffler.com
Für die oben stehende Pressemitteilung ist allein der jeweils angegebene Herausgeber (siehe Firmenkontakt oben) verantwortlich. Dieser ist in der Regel auch Urheber des Pressetextes, sowie der angehängten Bild-, Ton-, Video-, Medien- und Informationsmaterialien. Die United News Network GmbH übernimmt keine Haftung für die Korrektheit oder Vollständigkeit der dargestellten Meldung. Auch bei Übertragungsfehlern oder anderen Störungen haftet sie nur im Fall von Vorsatz oder grober Fahrlässigkeit. Die Nutzung von hier archivierten Informationen zur Eigeninformation und redaktionellen Weiterverarbeitung ist in der Regel kostenfrei. Bitte klären Sie vor einer Weiterverwendung urheberrechtliche Fragen mit dem angegebenen Herausgeber. Eine systematische Speicherung dieser Daten sowie die Verwendung auch von Teilen dieses Datenbankwerks sind nur mit schriftlicher Genehmigung durch die United News Network GmbH gestattet.