TOPTICA eagleyard Reorganizes its Management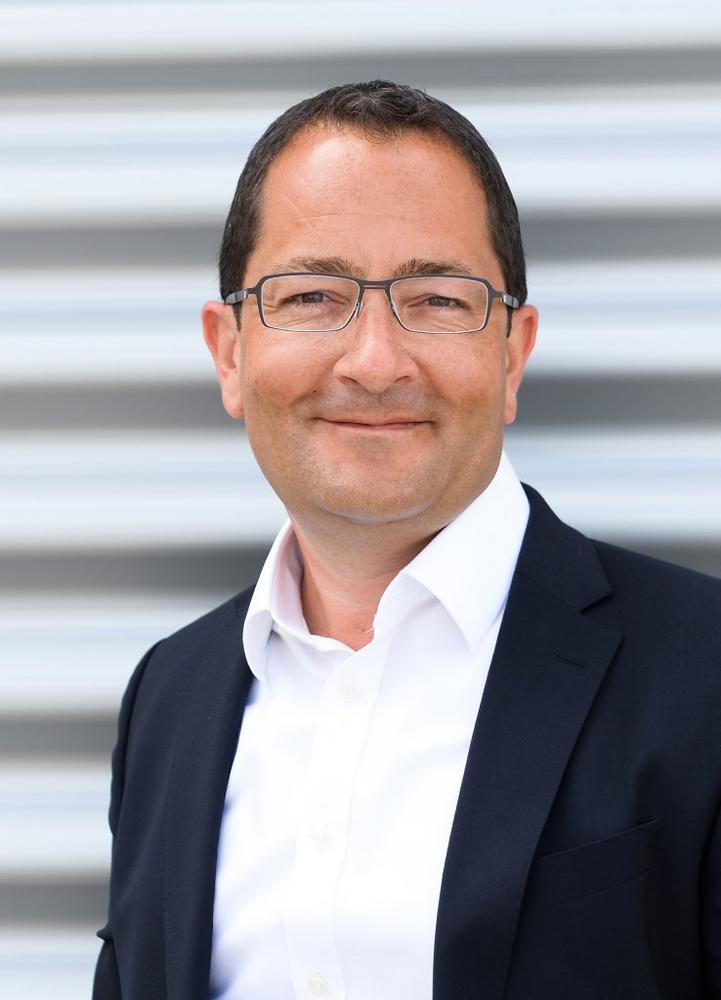 As of 9/1/2020 Dipl.-Ing. Claus Heitmann joins the management of TOPTICA eagleyard as Managing Director in Berlin alongside Dipl.-Ing. Jörg Muchametow.
Claus Heitmann studied microsystems technology engineering and was employed as Director of Production at Infineon Technologies AG (later, Infineon Fiber Optics GmbH) in Berlin for five years. Three years prior to that he worked as Engineering Program Manager at Corning Inc. in the USA. In 2005, he founded C2GO inprocess solutions GmbH, a company specialized in assembling innovative diode laser modules and implementing complex prototypes within the scope of various development and innovation projects. After successfully selling his company to TRUMPF Laser GmbH in 2017, Heitmann was COO of the Berlin laser diode manufacturer Lumics GmbH (as part of the B.I.G. Berlin Industrial Group) for two years and took over the development and scaling of module production in addition to adjacent specialist departments.
"With Claus we are gaining a Managing Director who is already familiar with the technology and the players after years of experience. We are pleased to have him on board," says managing director Jörg Muchametow.
"I am very happy about this responsibility, which I am taking on in a particularly interesting and challenging time. A professional and highly dedicated team is already in place and we will continue to develop high performance laser diodes for and with our customers at the highest level," emphasizes Claus Heitmann.
As of September 1st, the TOPTICA eagleyard management team consists of founder Jörg Muchametow, Claus Heitmann and Michael Kneier (VP of Sales and Marketing.
Über die TOPTICA Photonics AG
TOPTICA eagleyard has developed, produced and distributed high power laser diodes since 2002 – the key components for laser systems of the next generation. These semi-conductor laser diodes resulted from research achievements of the renowned Ferdinand Braun Institute and the Leibniz Institute for High Frequency Technology and are in the meantime manufactured on an industrial scale. Meanwhile our rapidly growing company, which was founded in the capital city of Berlin in 2002, has achieved a leading market position with high performance laser diodes with wavelengths of 630 to 1120 nm. Customers all over the world integrate laser diodes "made by eagleyard" into their systems. They are used in industry, the life sciences, aerospace, defense technology, and research. The rigorous focus on the completely different customer requirements specific to each industry has contributed to the steady growth of our company, which is certified in accordance with ISO9001:2015.
eagleyard became part of the TOPTICA Photonics group in February 2013. In June 2020 TOPTICA Photonics rebranded its daughter company eagleyard Photonics into TOPTICA eagleyard.
Firmenkontakt und Herausgeber der Meldung:
TOPTICA Photonics AG
Lochhamer Schlag 19
82166 Gräfelfing
Telefon: +49 (89) 85837-0
Telefax: +49 (89) 85837-200
https://www.toptica.com
Ansprechpartner:
Jan Brubacher
Director Marketing
Telefon: +49 (89) 85837-0
Fax: +49 (89) 85837-200
E-Mail: jan.brubacher@toptica.com
Für die oben stehende Pressemitteilung ist allein der jeweils angegebene Herausgeber (siehe Firmenkontakt oben) verantwortlich. Dieser ist in der Regel auch Urheber des Pressetextes, sowie der angehängten Bild-, Ton-, Video-, Medien- und Informationsmaterialien. Die United News Network GmbH übernimmt keine Haftung für die Korrektheit oder Vollständigkeit der dargestellten Meldung. Auch bei Übertragungsfehlern oder anderen Störungen haftet sie nur im Fall von Vorsatz oder grober Fahrlässigkeit. Die Nutzung von hier archivierten Informationen zur Eigeninformation und redaktionellen Weiterverarbeitung ist in der Regel kostenfrei. Bitte klären Sie vor einer Weiterverwendung urheberrechtliche Fragen mit dem angegebenen Herausgeber. Eine systematische Speicherung dieser Daten sowie die Verwendung auch von Teilen dieses Datenbankwerks sind nur mit schriftlicher Genehmigung durch die United News Network GmbH gestattet.