Emerson Launches New Copeland™ Scroll Compressors for Commercial Comfort Applications to Meet Efficiency and Refrigerant Regulations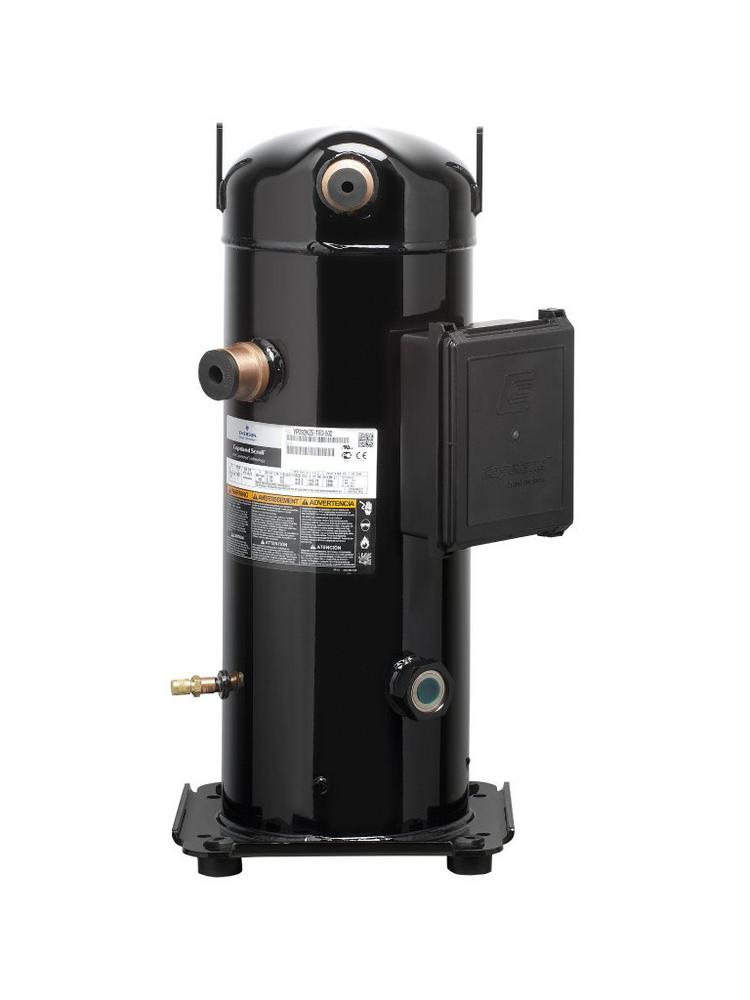 Emerson (NYSE: EMR) has launched a new line of Copeland scroll compressors for commercial comfort applications designed for the refrigerant R32. The new compressor range will help manufacturers meet requirements from the Ecodesign directive and the F-Gas phasedown.
"Meeting regulations, including higher efficiency levels and lower GWP refrigerant capability in products, presents a challenge for our customers" said Maurizio Boldrini, director commercial comfort marketing for Emerson. "This innovative compressor range has been carefully designed for industry-leading efficiency and reliability and is suitable for our customers and end-users to apply across a wide array of commercial applications including chillers, heat pumps, close control units and rooftops. We expect R32 to become the most used low GWP refrigerant to replace R410A in air conditioning and commercial heating in Europe, thanks to its wide availability, performances, favorable cost and low charge. The new line is manufactured in Europe for Europe, with a shortened supply chain and a centralized European distribution center strategy to better service our customers."  
Emerson's new Copeland scroll YP and YPV compressors for R32 offer the following features:
A unique variable compression ratio valve which reduces over-compression at part load, thus improving seasonal efficiency both in heating and in cooling.
An optimized compressor design to reduce discharge temperature and achieve the same operating map of R410A scrolls.
The unique double compliance scroll technology which grants superior reliability and enables new features on the refrigerant circuit with Emerson electronics and integrated solutions. 
The 20 HP model and above are embedded with a new Emerson electronic compressor protection which is ready for future expansion towards IoT and sensing technology.
The widest range of multiples combination which enable the design of R32 systems up to 1 MW with fixed speed and variable speed compressors. 
The whole line has been designed to fall at maximum in PED category III to avoid further complexity and applied costs on system design.
Über Emerson
Emerson (NYSE: EMR), headquartered in St. Louis, Missouri (USA), is a global technology and engineering company providing innovative solutions for customers in industrial, commercial, and residential markets. Our Emerson Automation Solutions business helps process, hybrid, and discrete manufacturers maximize production, protect personnel and the environment while optimizing their energy and operating costs. Our Emerson Commercial and Residential Solutions business helps ensure human comfort and health, protect food quality and safety, advance energy efficiency, and create sustainable infrastructure. For more information visit Emerson.com or climate.emerson.com/en-gb
Ansprechpartner:
Petra Schreiber
Emerson Commercial & Residential Solutions / Emerson Climate Technologies GmbH
Telefon: +49 (0) 2408 929 0
Fax: +49 (0) 2408 929 570
E-Mail: press.ecteu@emerson.com
Für die oben stehende Pressemitteilung ist allein der jeweils angegebene Herausgeber (siehe Firmenkontakt oben) verantwortlich. Dieser ist in der Regel auch Urheber des Pressetextes, sowie der angehängten Bild-, Ton-, Video-, Medien- und Informationsmaterialien. Die United News Network GmbH übernimmt keine Haftung für die Korrektheit oder Vollständigkeit der dargestellten Meldung. Auch bei Übertragungsfehlern oder anderen Störungen haftet sie nur im Fall von Vorsatz oder grober Fahrlässigkeit. Die Nutzung von hier archivierten Informationen zur Eigeninformation und redaktionellen Weiterverarbeitung ist in der Regel kostenfrei. Bitte klären Sie vor einer Weiterverwendung urheberrechtliche Fragen mit dem angegebenen Herausgeber. Eine systematische Speicherung dieser Daten sowie die Verwendung auch von Teilen dieses Datenbankwerks sind nur mit schriftlicher Genehmigung durch die United News Network GmbH gestattet.