ViewSonic Announces Winners of the ColorPro™ Award 2020 Global Photography Contest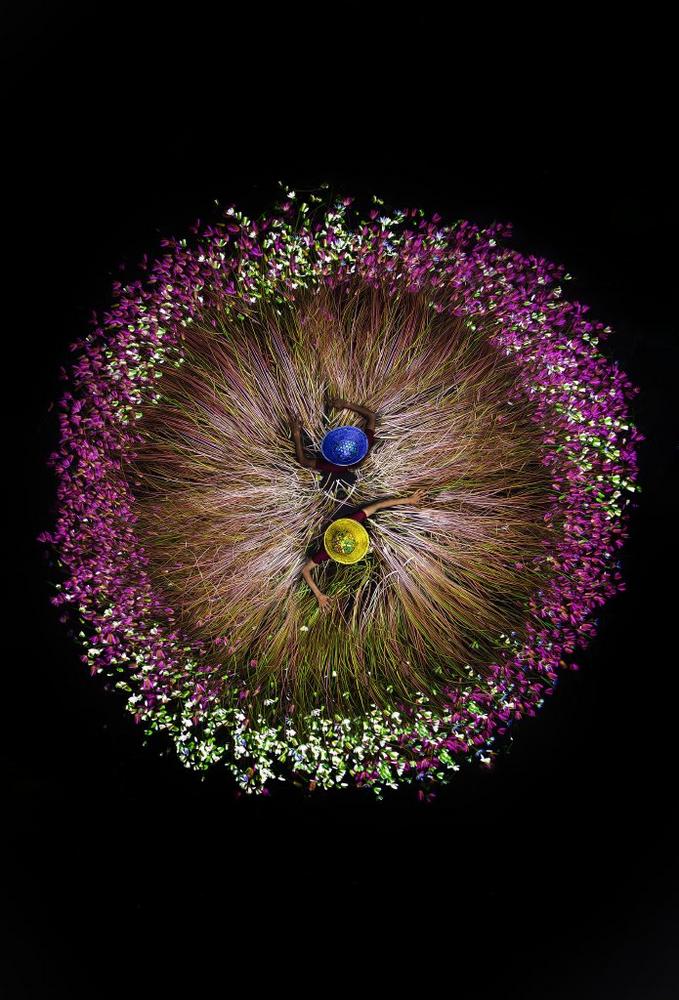 ViewSonic Corp., a leading global provider of visual and educational solutions, organised the ColorPro Award 2020 Global Photography Contest in cooperation with four leaders in the creative industry centred on the theme of kindness.
ViewSonic Corp., a leading global provider of visual and educational solutions, organised the ColorPro Award 2020 Global Photography Contest in cooperation with four leaders in the creative industry—Blurb, Shoot the Frame (STF), Tinyspace, and TourBox—centered on the theme of kindness, so as to promote compassion and beauty through creativity. ViewSonic received more than 2,100 extraordinary photo entries from 18 countries and regions, which offered visual representations of the ubiquity of kindness. ViewSonic announced the contest's winners on November 13—World Kindness Day—through a global, live-streamed awards ceremony.
James Chu, Chairman and CEO of ViewSonic, said, "I'm delighted that this contest has elicited such a strong response among creators worldwide. During this difficult time of the COVID-19 pandemic, ViewSonic has worked with its partners to highlight stories of kindness from around the globe to provide some much-needed positivity. The contest has shown that, no matter how dramatic the changes to people's lives have been, kindness is still all around us. I sincerely hope that people will continue to use photography to explore heartwarming stories of kindness."
The top three entries in the ColorPro Award 2020 Global Photography Contest all conveyed heartwarming messages through their photography. The first-prize winner, Spain's Antonio Aragon Renuncio, made a photograph titled Kindness of 14-year-old Kodjo in Bombouaka, Togo, who is helping a classmate with homework before a soccer game at a care center for children with severe physical and intellectual disabilities. The friendship and compassion shown by Kodjo help disabled children, who are often referred to as "snakes" in their local communities, enjoy normal lives.
Bangladesh's Tanvir Alam has won the second prize for Harvesting Water Lily, which uses a bird's-eye view to show a colorful image of harmony between man and nature, with two farmers working together to process water lilies. The third prize has been awarded to Singapore's Chin Leong Teo for his photograph Drought Ladies. Shot from behind two women, the image shows the helplessness of people in the face of major natural disasters but also the warmth of the woman who consoles her sister in a powerful symbol of mutual support.
At the live-streamed awards ceremony, ViewSonic also invited Chen-Yu Chiu, CEO of the Taiwan-Reyhanli Centre for World Citizens, to share the photos of civic events held near the border between Turkey and Syria and to explain what kindness means to him. Chiu stated that "a grim concrete border wall was transformed into a Taiwan-built center that serves to convey kindness from the world to people in Turkey and Syria. Kindness derives from our close experience of the environment in which we find ourselves, as well as our innate compassion and empathy, and is accentuated by a little bit of craziness and persistence."
Huai-An Ho, President of the HoHuan Theatre Company, which has held 660 free performances at hospitals and clinics over the past 18 years in Taiwan, also took part in the ceremony to share his views on kindness through two photographs. The first photo showed a Mazinger Z figure holding the hand of a little boy as they are about to enter a hospital room and perform for a young girl, demonstrating that kindness can help even the weakest among us be as strong as super heroes. The other photo showed a renowned Peking opera master who, despite his old age and dementia, can still sing the songs he performed during his long career, a touching symbol of persistence. Ho added that "cancer cannot be transmitted, but kindness can" and that "even if I'm unable to do great things, I can still show love while doing many little things."
To further enhance the power of kindness, ViewSonic also launched a special event called "You comment, ViewSonic Donates," which will last until January 13, 2021. ViewSonic invites people to take part in spreading kindness by going to by going to: https://lihi1.cc/FR9Xp/ColorProDonation leaving comments about or sharing one of the top 10 photos, explaining why they like the photo, or sending a message to the photographer. For each instance in which a message is left or a photo is shared, ViewSonic will donate US$1 to the HoHuan Theatre Company (Note 1).
ViewSonic has put the top 100 entries on the contest's official website (https://colorproaward.shoottheframe.com/), allowing people to see kindness in all types of interactions between people, between people and animals, and between people and nature.
Note 1 The donation cap is US$10,000.
Firmenkontakt und Herausgeber der Meldung:
ViewSonic Deutschland
Hanns-Martin-Schleyer-Straße 18A
46284 Dorsten
Telefon: +49(0)2154 9188-0
Telefax: +49(0)2154 9188-10
http://www.viewsonic.de
Ansprechpartner:
Kevin Cheng
Telefon: +44 (207) 3828250
Fax: +44 2073828251
E-Mail: kevin.cheng@viewsoniceurope.com
Colleen Ho
View Sonic
Telefon: +88 622358831
E-Mail: c.ho@mepax.com
Lucy Gordon
MEPAX
Telefon: +34 (620) 065-719
E-Mail: l.gordon@mepax.com
Für die oben stehende Pressemitteilung ist allein der jeweils angegebene Herausgeber (siehe Firmenkontakt oben) verantwortlich. Dieser ist in der Regel auch Urheber des Pressetextes, sowie der angehängten Bild-, Ton-, Video-, Medien- und Informationsmaterialien. Die United News Network GmbH übernimmt keine Haftung für die Korrektheit oder Vollständigkeit der dargestellten Meldung. Auch bei Übertragungsfehlern oder anderen Störungen haftet sie nur im Fall von Vorsatz oder grober Fahrlässigkeit. Die Nutzung von hier archivierten Informationen zur Eigeninformation und redaktionellen Weiterverarbeitung ist in der Regel kostenfrei. Bitte klären Sie vor einer Weiterverwendung urheberrechtliche Fragen mit dem angegebenen Herausgeber. Eine systematische Speicherung dieser Daten sowie die Verwendung auch von Teilen dieses Datenbankwerks sind nur mit schriftlicher Genehmigung durch die United News Network GmbH gestattet.