Further expansion of Variohm Holdings sees the acquisition of Limitor Solutions GmbH – temperature monitoring, protection and sensing specialist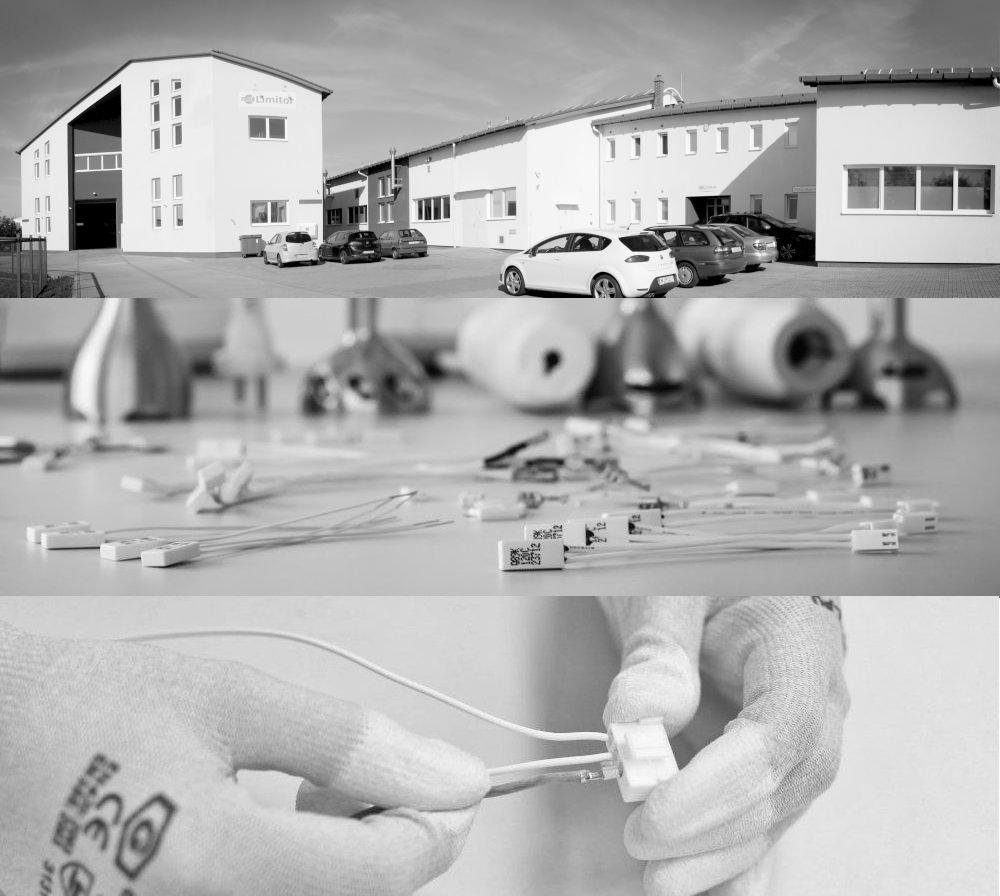 Variohm Holdings, a part of the LSE-listed discoverIE Group plc (LSE: DSCV), has further advanced its strategic plans to expand both product portfolio and manufacturing competency with the acquisition of the German/Hungarian temperature control component manufacturer Limitor Solutions GmbH. With its main 2.700 m2 manufacturing site based in Pecs – Hungary and headquarters and warehousing facilities in Urbach near Stuttgart – Germany, Limitor Solutions has a fifty year history as a leading manufacturer of temperature based component technologies for thermal protection, regulation, switching and sensing as well as temperature timers, fuses and controllers.
With a customer list that spans global electronics manufacturers such as AEG, Siemens, Kärcher and Philips, Limitor Solution's temperature monitors, temperature limiters, thermal switches, controllers, temperature fuses and timers find wide use in electric motors and associated drives, inverters and generators, transformers, domestic and DIY appliances, as well as automotive, medical, scientific and industrial control equipment. The Company also manufactures other electrical and electronic components such as cable harnesses and power cables, printed circuit boards, pumps and other components for customers and its many commercial partners.
Limitor Solutions' core technologies and comprehensive manufacturing capabilities extend to an extensive design and automated production capability throughout its product range. Manufacturing is supported with component assembly equipment, automated welding and soldering machinery, plastic moulding and encapsulating machinery, marking and printing equipment. Fully supported by 100 employees with highly trained, qualified and experienced sales, production and quality control teams, the Company has certification for ISO 9001:2015 quality management as well as ISO 14001:2015 environmental management approval.
Over the past few months and during these most difficult times the Variohm Holdings has purchased Phoenix America – the leading USA based magnetic encoder and magnetic sensor solutions specialist – as well as the present acquisition of Limitor Solutions. These new additions join the other Variohm Holdings' members including Variohm EuroSensor (sensor and transducer supplier and manufacturer), Herga Technology (switching and sensing solutions), Ixthus Instrumentation (specialist measurement systems), Heason Technology (motion control components and systems) and Positek Limited (specialised linear and rotary voltage displacement sensor technologies).
Variohm Holdings' managing director, Graham Pattison, acknowledges discoverIE's support and vision for the substantial potential in manufacturing capability and sales growth this latest acquisition brings. "This latest purchase demonstrates discoverIE's belief in Variohm Holdings, providing even more synergy and paving the way for an increasingly compelling offer to our valued customers". Udo Angermaier, managing director of Limitor Solutions GmbH looks forward to the acquisition's opportunities. "We are most excited to join Variohm Holdings, to work with the other members and enjoy the benefits of our combined forces and the capability for significant growth." For more information on Limitor Solutions GmbH please visit – www.limitor-solutions.com or email info@limitor.de
Über Variohm Eurosensor Ltd
Variohm EuroSensor is a manufacturer, distributor and supply chain partner providing complete sales and application support across a comprehensive range of position, force, pressure, load, and temperature sensor technologies – for demanding measurement applications across industry, construction, agriculture, motorsports, research and more.
Firmenkontakt und Herausgeber der Meldung:
Variohm Eurosensor Ltd
Hans-Bunte-Straße 8
69123 Heidelberg
Telefon: +49 (6221) 3920100
Telefax: +49 (6221) 7722-44
http://www.variohm.de
Ansprechpartner:
Graham Pattison
Telefon: +44 (1327) 351004
E-Mail: graham@variohm.com
Eddie Palmer
MEPAX
Telefon: +44 (7748) 815-825
E-Mail: e.palmer@mepax.com
Für die oben stehende Pressemitteilung ist allein der jeweils angegebene Herausgeber (siehe Firmenkontakt oben) verantwortlich. Dieser ist in der Regel auch Urheber des Pressetextes, sowie der angehängten Bild-, Ton-, Video-, Medien- und Informationsmaterialien. Die United News Network GmbH übernimmt keine Haftung für die Korrektheit oder Vollständigkeit der dargestellten Meldung. Auch bei Übertragungsfehlern oder anderen Störungen haftet sie nur im Fall von Vorsatz oder grober Fahrlässigkeit. Die Nutzung von hier archivierten Informationen zur Eigeninformation und redaktionellen Weiterverarbeitung ist in der Regel kostenfrei. Bitte klären Sie vor einer Weiterverwendung urheberrechtliche Fragen mit dem angegebenen Herausgeber. Eine systematische Speicherung dieser Daten sowie die Verwendung auch von Teilen dieses Datenbankwerks sind nur mit schriftlicher Genehmigung durch die United News Network GmbH gestattet.