Bh-Domains are making a fresh start….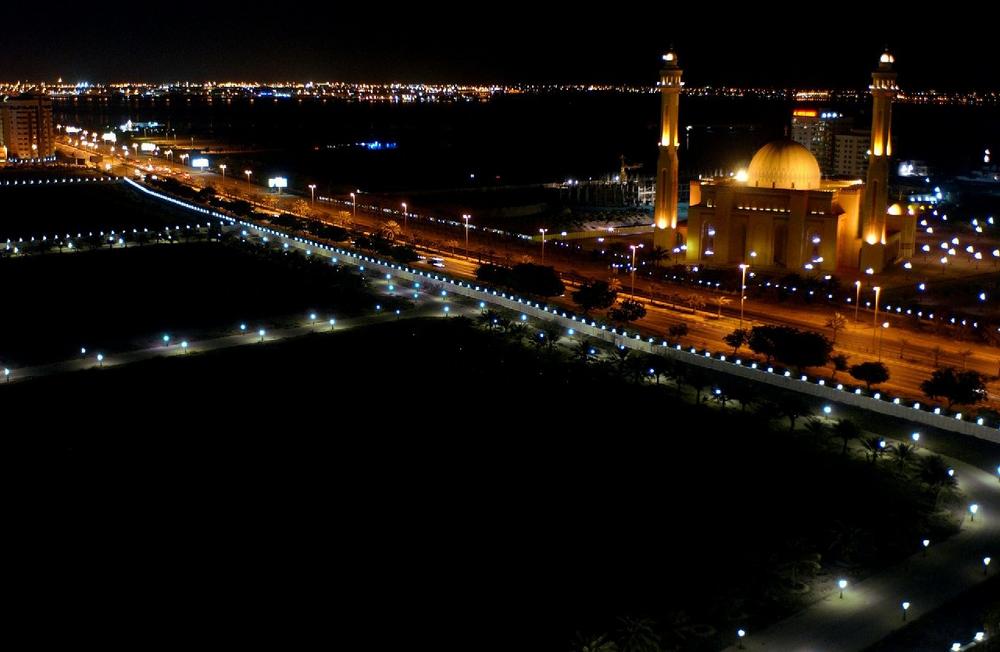 The bh-Domains are the Domains of Bahrain. The bh-Domains are making a fresh start: They are opening up to the world – anyone can now register bh-Domains.
.BH Sunrise: End date allocation (60 days)
The Sunrise phase is a registration period lasting sixty (60) days and in which trademark holders have the opportunity to apply for a .BH domain. In order to be eligible for a Sunrise application, registrants are required to provide a valid trademark that matches the domain name. Please be aware that all Sunrise applications will be verified by TRA and set live at the end of the 60 day Sunrise period. Sunrise and Grandfathering phases (applicable to IDN variant ) will overlap in time. Sunrise dispute resolution process can be found here.
Start date: 3rd November 2021 09:00 UTC
End date: 2nd January 2022 08:59 UTC
Application fee: 199 EUR, which will not be refunded if a registration is rejected. The registration fee for each registered standard bh domain is EUR 99 per year. The renewal fee is also EUR 99. There are premium bh-Domains that are more expensive and also have more expensive annual renewal fees.
IDN Grandfathering: ongoing allocation after verification (6 months)
All existing legacy .bh and subdomain domain names currently allocated will be offered the opportunity as pre-qualified customers to have their matching names in Arabic language.
This registration model is known as "grandfathering" and its objective is primarily to provide legacy customers with a priority registration period where they have exclusive access to their matching names in the Arabic IDN version. During the grandfathering phase .bh domain holders may submit an application for their matching IDN. The requested domain will remain in a pending create status until it is verified for eligibility and accuracy of Arabic translation.
The application window will be open for a period of six (6) months which may coincide with the Sunrise phase or be ongoing as announced by the Bahrain Registry. At the conclusion of the Grandfathering phase any names which have not been claimed shall be released for general availability unless reserved by the TRA in its sole discretion.
Start date: 3rd November 2021 09:00 UTC
End date: 3rd May 2022 08:59 UTC
.BH Local Registration Period: First-come, first served (4 months)
The Local Bahrain Priority General Availability Phase commences after sunrise/grandfathering. It shall have a duration of four (4) months with allocation of qualified names on a first come, first serve basis strictly provided the registrant applicant (whether a business, entity, individual, organization) is located or resides in Bahrain. This is to give priority to Kingdom of Bahrain residents and local businesses and organizations over any international registration. It is the responsibility of the Registrar to verify and ensure that only Bahrain entities, organizations and residents apply for and register names during this period. Documentation may be requested for proof of residency or qualification to participate during this phase but it is not mandatory. Information requested will not be submitted to the Registry unless specifically requested to comply with spot checks or to investigate complaints. The Bahrain Registry reserves the right to reject after registration any domain name which provides false information or does not have a registrant residing in Bahrain or company with an office address in Bahrain.
Start date: 2nd January 2022 09:00 UTC
End date: 3rd May 2022 08:59 UTC
General Availability: Real time registration
Eligibility: top-level .bh and the IDN .albahrain are open to the public for registration
Privacy/proxy services are not permitted
Start date: 3rd May 2022 09:00 UTC
Hans-Peter Oswald
https://www.domainregistry.de/… (German)
https://www.domainregistry.de/… (English)
Über die Secura GmbH
Abdruck und Veroeffentlichung honorarfrei! Der Text
kann veraendert werden.
Secura GmbH ist ein von ICANN akkreditierter Registrar für Top Level Domains. Secura kann generische Domains registrieren, also z.B..com, .net etc. und darüber hinaus fast alle aktiven Länder-Domains registrieren.
2018 landete Secura beim Industriepreis unter den Besten. Secura gewann 2016 den "Ai Intellectual Property Award 2016" als "Best International Domain Registration Firm – Germany". Beim "Innovationspreis-IT der Initiative Mittelstand 2016" wurde Secura als Innovator qualifiziert und wurde beim "Innovationspreis-IT der Initiative Mittelstand 2016" im Bereich e-commerce auch als einer der Besten ausgezeichnet. Beim Innovationspreis-IT der Initiative Mittelstand 2012 und beim Industriepreis 2012 landete Secura GmbH unter den Besten. Beim HOSTING & SERVICE PROVIDER AWARD 2012 verfehlte Secura nur knapp die Gewinner-Nominierung.
Seit 2013 ist Secura auch bei den Neuen Top Level Domains sehr aktiv. Secura meldet Marken für die Sunrise Period als Official Agent des Trade Mark Clearinghouse an.
ICANN-Registrar Secura GmbH
Frohnhofweg 18
D-50858 Koeln
Germany
Phone: +49 221 2571213
Fax: +49 221 9252272
secura@domainregistry.de
http://www.domainregistry.de
http://www.com-domains.com
Firmenkontakt und Herausgeber der Meldung:
Secura GmbH
Frohnhofweg 18
50858 Koeln
Telefon: +49 (221) 2571213
Telefax: +49 (221) 9252272
http://www.domainregistry.de
Ansprechpartner:
Hans-Peter Oswald
Geschäftsführer
Telefon: +49 (221) 2571213
Fax: +49 (221) 9252272
E-Mail: secura@domainregistry.de
Für die oben stehende Pressemitteilung ist allein der jeweils angegebene Herausgeber (siehe Firmenkontakt oben) verantwortlich. Dieser ist in der Regel auch Urheber des Pressetextes, sowie der angehängten Bild-, Ton-, Video-, Medien- und Informationsmaterialien. Die United News Network GmbH übernimmt keine Haftung für die Korrektheit oder Vollständigkeit der dargestellten Meldung. Auch bei Übertragungsfehlern oder anderen Störungen haftet sie nur im Fall von Vorsatz oder grober Fahrlässigkeit. Die Nutzung von hier archivierten Informationen zur Eigeninformation und redaktionellen Weiterverarbeitung ist in der Regel kostenfrei. Bitte klären Sie vor einer Weiterverwendung urheberrechtliche Fragen mit dem angegebenen Herausgeber. Eine systematische Speicherung dieser Daten sowie die Verwendung auch von Teilen dieses Datenbankwerks sind nur mit schriftlicher Genehmigung durch die United News Network GmbH gestattet.