NSK bearings lead to significant savings at ore plant.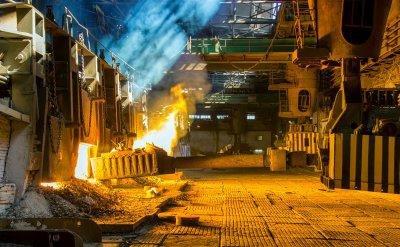 When NSK solved an overheating issue involving the bearings on a dust extraction fan at an ore preparation plant, it led to annual cost savings of €88,955. These ongoing savings emanate from the elimination of compressed air – previously required for cooling – thanks to NSK's correctly specified bearing and lubrication solution.
Dust extraction fans are necessary at ore preparation plants to help remove the high level of airborne particulates that occur from processes such as crushing, sorting, grinding, screening, decanting, filtering and drying. At this particular facility, the running temperature of bearings on its extraction fans was proving unacceptably high. To help counter the situation and prolong bearing life, the plant was using compressed air for cooling purposes at considerable cost.
Concerned about the ongoing expense of this activity, the facility's management team invited NSK's experienced engineers to undertake a thorough application review. The review included value proposals such as a bearing condition report and a temperature survey that revealed serious issues with the seals of the incumbent bearings. High rotational bearing speed was causing seal lip burn-off and over-lubrication, contributing to elevated running temperatures.
To combat this unwanted situation, NSK recommended its high-performance NSKHPS spherical roller bearings with SNN plummer blocks and labyrinth seals, along with proposals for correct installation procedure, lubrication intervals and quantities. SNN plummer blocks feature two lubrication holes and one draining hole to support easy maintenance. A subsequent trial showed a considerable reduction in temperature, eliminating the need to run the compressor for cooling purposes.
NSK's modular SNN housing range offers various technical options to match the needs of demanding applications such as the dust extraction fan. Notably, the components are easy to fit, remove and maintain. Equipped with high-performance bearings, like the NSKHPS series, SNN split housings support companies in achieving their cost-reduction plans.
With the trial at the ore preparation plant proving highly successful, NSK's engineering team oversaw the installation and implementation of its recommendations, with the facility ultimately benefitting from increased productivity and reduced maintenance costs, as well as the removal of compressed air. The latter alone led to annual savings of €88,955.
Über die NSK Deutschland GmbH
NSK Europe Ltd. is the European organisation of the Tokyo-based bearing manufacturer NSK, which was founded in Japan in 1916 and today employs nearly 30,580 people in its worldwide operations. The products and solutions provided by the industrial and automotive supplier can be found wherever things move. In addition to nearly all types of rolling bearings, the company's portfolio includes housed bearings, linear technology, wheel bearing units, transmission and engine bearings and steering systems. The company is oriented to perfection in all of its business activities. Its aim is quality leadership in its industry, which it strives for through a continuous process of improvement, excellent product development, optimised production processes and customer-oriented service processes. In fiscal year 2021, the more than 4,250 employees of NSK Europe Ltd. generated sales of over € 818 million.
www.nskeurope.com
Firmenkontakt und Herausgeber der Meldung:
NSK Deutschland GmbH
Harkortstrasse 15
40880 Ratingen
Telefon: +49 (2102) 4810
http://www.nskeurope.de
Ansprechpartner:
Charlie Kortens
Telefon: +44 7407326874
E-Mail: kortens-c@nsk.com
Kumiko Matsuo
Telefon: +34 (600) 780-385
E-Mail: k.matsuo@mepax.com
Für die oben stehende Pressemitteilung ist allein der jeweils angegebene Herausgeber (siehe Firmenkontakt oben) verantwortlich. Dieser ist in der Regel auch Urheber des Pressetextes, sowie der angehängten Bild-, Ton-, Video-, Medien- und Informationsmaterialien. Die United News Network GmbH übernimmt keine Haftung für die Korrektheit oder Vollständigkeit der dargestellten Meldung. Auch bei Übertragungsfehlern oder anderen Störungen haftet sie nur im Fall von Vorsatz oder grober Fahrlässigkeit. Die Nutzung von hier archivierten Informationen zur Eigeninformation und redaktionellen Weiterverarbeitung ist in der Regel kostenfrei. Bitte klären Sie vor einer Weiterverwendung urheberrechtliche Fragen mit dem angegebenen Herausgeber. Eine systematische Speicherung dieser Daten sowie die Verwendung auch von Teilen dieses Datenbankwerks sind nur mit schriftlicher Genehmigung durch die United News Network GmbH gestattet.